Hundreds of jobseekers in Dresden have joined the intap network this year. Are you ready to meet them?
Dresden's first HR plattform
for regional companies & academic talent
For Local Companies
Access to highly motivated academics
Never miss a networking event again
Onboarding support
Enjoy a competitive edge
Strengthen you team and find international talent within intap network
Sign up for free
Upload your company details & job ads
Get request from international talent
Increasing the visibility of students & professionals within companies
intap – the international talent project for Dresden – is committed to helping students and young professionals with an international background in the Saxon capital. The goal is to help academics and top talents find a professional home, feel comfortable and enrich the city with their skills.
Increase your visibility for international talent in Dresden.
Engineered by entrepreneurs to connect companies and talents
Get your job ads online in minutes
Showcase your vision
Get applications from high-potentials
Dresden's first international job network. Join today for free.
Driven by our desire to connect
Our one-stop-shop ecosystem connects international high-potentials with the industry.
We do this because we know that highly skilled and passionate people have a strong impact on a company´s ability to innovate and on our city overall.
We want to be the missing link between international top talent and innovative companies.
Make a difference. Make an impact. Join the intap community.
371
51
12%
A network for talent and companies only.
over 50 industry leading companies from Dresden already signed up.
Who is already in the network?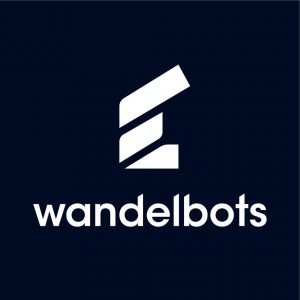 Employer Branding
Everyone is talking about it – we help you promote your company to the employer of choice to Saxony´s talent
Whether you actively work on creating an employer brand or not, it has an impact. It influences people, particularly applicants, and how they perceive your company as a place to work.
We support you in your ability to attract, recruit and retain ideal employee. E-Mail us for more.
Join our upcoming events - to meet your potential new employees in a stimulating and low-key environment.
Upcoming
24
Jan
14:00 - 16:00
Matchmaking on the Clock- Recruitment event for the Semiconductor branch
STEM talent connects with the Semiconductor industry in the KarriereStart-Messe!  The event will include Matchmaking in the form of moderated speed dating, networking, success stories and some other cool surprises.  Save the date and stay tuned for more information. 
Messering 6, Dresden