Hundreds of jobseekers in Dresden have joined the intap network this year. Are you ready to meet them?
Dresden's first HR plattform
for regional companies & academic talent
For Local Companies
Access to highly motivated academics
Never miss a networking event again
Onboarding support
Enjoy a competitive edge
Strengthen your team and find talent within intap network
Sign up for free
Upload your company details & job ads
Get requests from international & national talent
Increasing the visibility of students & professionals within companies
intap – the international talent project for Dresden – is committed to helping students and young professionals with or without an international background in the Saxon capital. The goal is to help academics and top talents find a professional home, feel comfortable and enrich the city with their skills.
Increase your visibility for talent in Dresden.
Engineered by entrepreneurs to connect companies and talents
Get your job ads online in minutes
Showcase your vision
Get applications from high-potentials
Dresden's first international job network. Join today for free.
Employer Branding
Everyone is talking about it – we help you promote your company to 

the employer of choice to Saxony´s talent
Whether you actively work on creating an employer brand or not, it has an impact. It influences people, particularly applicants, and how they perceive your company as a place to work.
We support you in your ability to attract, recruit and retain ideal employee. E-Mail us for more.
International Talent Wanted – Employer branding campaign for Dresden
We find intap's work great! intap offers a very different approach to recruiting and HR consulting, which we like as a small IT company: emphatic, at eye level, without sales pressure, personal and contemporary.
The combination of personal consulting and the use of modern technologies via the intap.network works very well for us. Furthermore, we appreciate the creative and innovative events intap organises, which also offer us as participants a good platform to increase our visibility among talents in Dresden. Working with intap is authentic and fun – that fits us perfectly.
For us, intap is more than just a personnel service provider: The intap team connects companies in Dresden through their platform, provides an opportunity to exchange and hence creates a feeling of togetherness that goes far beyond the approach of conventional business networks. This is largely due to the intap team and the emphatic and always friendly way in which intap gets in touch with us and brings all network partners together.
We enjoy using intap's marketing offers and can learn a lot from them. intap's reach and innovative ideas make our own marketing work here much easier. The coachings, especially for companies, are always welcome, as we are very interested in constantly working on ourselves as a company. The combination of intap's marketing services and its core product, i.e. the recruiting services, fits perfectly and builds on each other well. In any case, intap also attracts us as customers, which we gladly accept because their work is valuable and has an effect on us.
Driven by our desire to connect
Our one-stop-shop ecosystem connects international and national high-potentials with the industry.
We do this because we know that highly skilled and passionate people have a strong impact on a company´s ability to innovate and on our city overall.
We want to be the missing link between international top talent and innovative companies.
Make a difference. Make an impact. Join the intap community.
930
51
12%
A network for talent and companies only.
Over 70 industry leading companies from Dresden already signed up.
Who is already in the network?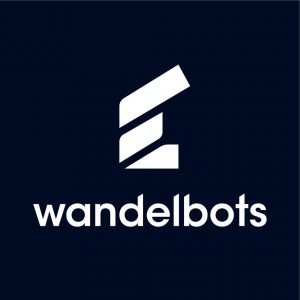 Join our upcoming events - to meet your potential new employees in a stimulating and low-key environment.
Upcoming
29 - 29
Jan / Jan
14:00 - 15:15
Vmeet4Career: Successful job application in 2021
Vmeet4career is our free webinar that you can join from the comfort of your home on 29th of January from 2pm to around 3:15pm. Find out how applying in 2021 works.
Network-Event, Online
Upcoming
03 - 03
Mar / Mar
16:00 - 17:00
Tech & Talent Tea Talks: Big Data & AI in Saxon Industry
In this 1 hour webinar on March 3rd with our experts from AI4BD & Avantgarde Labs, get to know the current tech and skill trends on Big Data & AI in Saxons industry. #teatalks
online, Webinar